The 2019 Volvo XC40
December 04 2018, Volvo Laval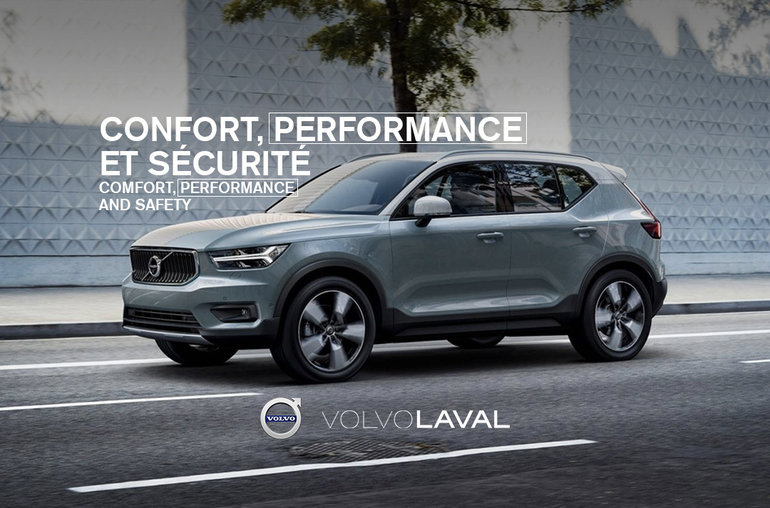 Volvo vehicles are known for their comfort, performance, handling, and safety. In recent years, the brand has been fully renewed and also stands out with its modern and refined style. There's no doubt that Volvo is growing and the brand has been reborn. The perfect example is the 2019 Volvo XC40.
A Luxury Entry-Level SUV
The new XC40 introduced last year is a luxury sport utility vehicle that sits under the XC60 and the XC90 in the Volvo range. Despite its position within the Volvo lineup, however, the XC40 is far from feeling like an entry-level luxury SUV.
It offers a cabin and technologies that are, in all respects, similar to the XC60 and XC90. Inside the XC40, you'll find the Sensus Connect infotainment system, Volvo on Call technologies, and a host of driver assistance features.
For example, the Volvo XC40 can be equipped with City Safety technology that includes automatic braking for vehicles, pedestrians, and bicycles. The Volvo XC40 can also automatically brake for larger animals and even avoid oncoming vehicles that deviate from their lane. In short, the XC40 stands out in a wide range of areas and gives you the same level of equipment as the more luxurious and expensive SUVs in the Volvo range.
Under the hood, the XC40 gets a 2.0-litre turbo four-cylinder engine that develops 248 horsepower and 258 lb-ft of torque. This engine is more powerful than any other base engine of any XC40 rival and you'll notice it on the road.
You will also get one of the most generous cargo areas in the segment. To learn more about the new 2019 Volvo XC40, contact us today at Volvo Laval.