Volvo on Call
December 04 2018, Volvo Laval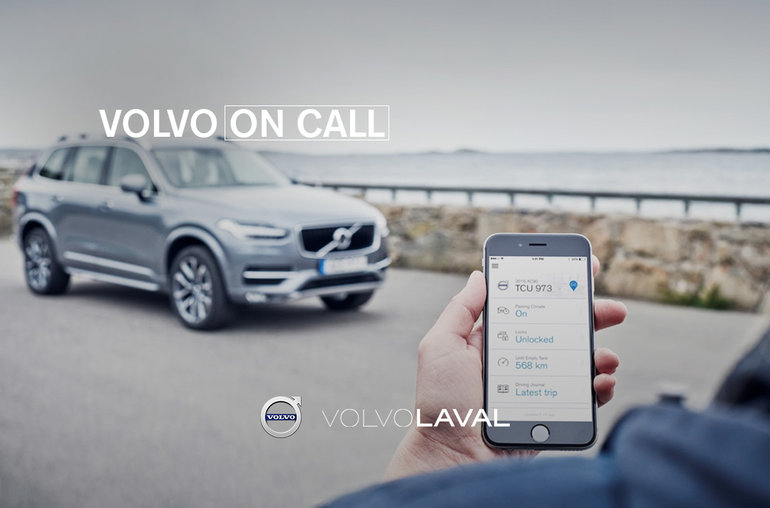 Volvo knows how to develop technologies that stand out and provide a more enjoyable experience for its customers. The manufacturer's advanced safety systems such as City Safety is just one example of this. Another Volvo exclusive technology that stands out on the market is the Volvo on Call system.
Always Connected to Your Vehicle
In simple terms, Volvo on Call is a device that provides an advanced connection to your vehicle through a mobile application. This application is personalized to you and your vehicle and allows you to control various vehicle functions.
You can lock the doors remotely or at least check the condition of the doors, start the engine remotely (which is rare in a luxury vehicle,) and also check how much fuel you have left.
In other words, with Volvo on Call, you have unprecedented access to your Volvo using your phone. The functions make your life easier while giving you greater peace of mind.
In addition, Volvo on Call connects you to 24-hour roadside assistance service. No matter where you are in Canada or the United States, you can get support for a mechanical problem or for an emergency.
With Volvo on Call, your Volvo is at your fingertips more than ever. To learn more about the new Volvo on Call technology and the range of new vehicles, contact us today at Volvo Laval!