The 2019 Volvo S60
December 04 2018, Volvo Laval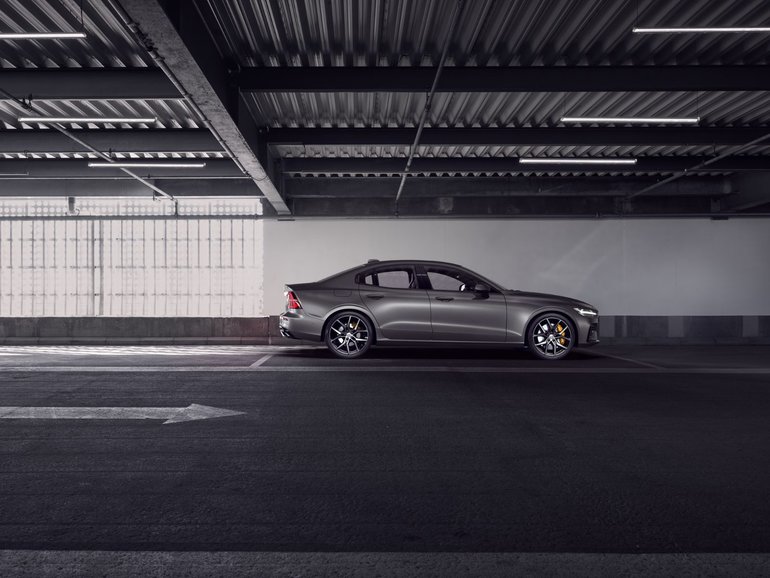 The new 2019 Volvo S60 is the latest model to be redesigned in the revamped Volvo range. The change began a few years ago with the arrival of the new Volvo XC90 and continued with the Volvo S90, Volvo XC60, and the introduction of the Volvo XC40. With the S60, the loop is complete.
A Redesigned Luxury Sedan
The new 2019 Volvo S60 offers all the active safety technologies of Volvo; a manufacturer already recognized for its safety. This translates into a compact luxury car that offers more state-of-the-art equipment than the majority of its rivals.
You will get elements like driver assistance technologies including City Safety with automatic braking for cyclists and pedestrians. The S60 can also prevent collisions with oncoming vehicles as well as large animals.
You even get exclusive technologies like ventilated seats that you will not find in any other vehicle in this segment. Other items like Volvo on Call and the exclusive Care by Volvo service are also available in the new S60.
Under the hood, the new S60 comes standard with a 2.0-litre turbo four-cylinder engine developing 250 horsepower and 258 lb-ft of torque. This same engine is offered with a supercharger that translates into a total power output of 316 horsepower and 295 lb-ft of torque.
Finally, it is possible to get a plug-in T8 hybrid motor with 415 horsepower and 494 lb-ft of torque. This engine offers a range of 35 kilometres in 100% electric mode.
Regardless of your needs, you'll find the perfect engine in the 2019 Volvo S60 lineup.
To learn more about the new 2019 Volvo S60, contact us today at Volvo Laval.