Certified Pre-Owned Program Summary
November 22 2018, Volvo Laval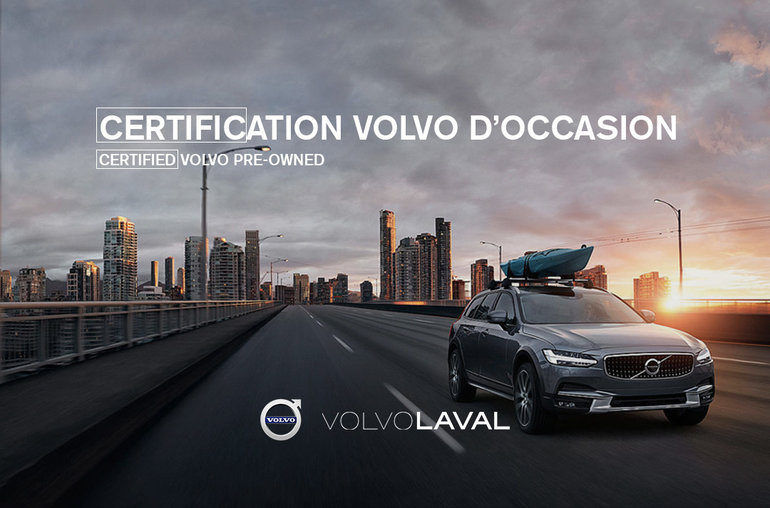 VOLVO CERTIFIED PREOWNED PROGRAM
Not all Certified Preowned programs are the same, but there are programs that better suit some than others, the good thing about Volvo's Certified Preowned Program, are there are many options to choose from.
Volvo Laval wants you to be informed, because the more you know about your options, the easier your decisions can be!
DID YOU KNOW?
Before Volvo Laval considers a preowned Volvo for the program: the Volvo must pass:
Strict Eligibility Requirements:
It takes a special kind of Volvo to even be eligible for our CPO program: it must be the current model year or no more than 6 years old (e.g., in 2011, eligible model years are 2006-2011), it must have a "clean" CARFAX Vehicle History Report, and it must be reconditioned to meet all Volvo Certified Comprehensive Inspection standards. So Volvo Laval marks a Volvo as "Certified" You can trust it has gone through rigorous tests to qualify!
Extensive Mechanical Inspection
Every CPO vehicle is inspected and reconditioned by a certified Volvo engineer, to meet Volvo's safety, performance and appearance standards according to our comprehensive 130+ point inspection. Some of the many checks include:
Exterior panels, lights, glass, mirrors lights, grilles, bumpers, and frame.
Interior systems and amenities — from the seats to the sunroof to the windows and doors.
Powertrain — engine, transmission, suspension, steering, and brakes
Air bags and seatbelts
Tires and wheels

Once Volvo Laval's selected vehicles graduate from the intensive 130 point Volvo Certified Comprehensive Inspection, the preowned vehicle is awarded with Volvo's Certified symbol of authenticity which means a lot of benefits to you!
Starting with:
Excellent financing and term options
Volvo Certified Preowned Warranty:
Six year/160,000-kilometer protection* (covering replacement or repair of defective components within the following systems:
Engine
Transmission
Front and rear drive axle
Steering
Suspension
Brakes
Electrical
Air conditioning
A $0 deductible on covered warranty work.
Warranty is automatically transferred to a new owner.
CARPROOF — verifies that the vehicle has a "clean" vehicle history (it has never been in a major collision, and its odometer reading is accurate).
Volvo On Call Roadside Assistance™24/7/365 which consists of emergency roadside & towing services, trip routing, trip interruption expense benefits throughout your warranty.
Volvo genuine service for life**
The Software Update is Always Included***
Diagnostics Are on Us
Two-Year Parts and Labour Warranty
Special Savings on Volvo OnCall Roadside Assistance
Contact Volvo Laval to hear more about Volvo Certified Preowned Vehicles! See additional details about Volvo's Certified Preowned Program.